AER wants pole fine power

Print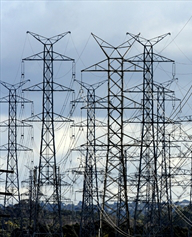 The Australian Energy Regulator (AER) wants more powers to fine poles and wires companies.
The regulator says monopoly operators are giving their subsidiaries unfair competitive advantages in the market.
The AER has introduced 'ring-fencing' guidelines to ensure regulated energy distributors do not hand over market-sensitive information or preference their own private energy services companies.
"The guideline places clear obligations on distributors to prevent them from using their monopoly position and regulated revenue to provide affiliates with unfair competitive advantages," the regulator said.
AER chair Paula Conboy says the rules are already being broken, and wants the power to hand down fines.
"We think these steps [to introduce fines] will further strengthen the ring-fencing arrangements to drive competition and promote better consumers outcomes," she told reporters.
"We take instances of non-compliance seriously and are expecting greater levels of compliance in future.
"We want to see new entrants and distribution businesses be appropriately rewarded where they meet the needs of consumers. This is best delivered through competition, with regulation advancing the long-term interest of consumers where necessary."
The National Electrical and Communications Association (NECA) has backed the idea too, saying it is unfair for network companies to run electrical contracting businesses and stifle competition.
"The breaches identified by the AER have cost hardworking electrical contracting firms, which are unable to compete with the market power of the networks and their subsidiaries," NECA chief executive Suresh Manickam said.
"We are concerned about what appear to be systemic cultural practices within the sector, which are harming competition, consumers and confidence in the market.
"Action needs to be taken to punish past breaches and we call on the regulator and government to act in the best interests of the community."