ATA welcomes safety reforms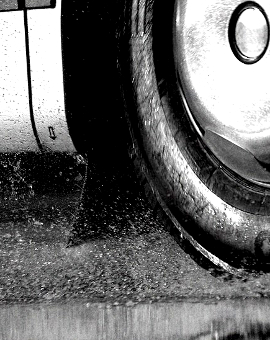 Trucking lobby chief Geoff Crouch says truck safety is a growing issue for all road users.
The number of deaths from crashes involving articulated trucks such as semitrailers in NSW increased 86 per cent in the year to September 2017.
UNSW expert Professor Ann Williamson recently blamed the increase on driver fatigue and the way truck drivers are paid, while other have linked it to the abolition of the Road Safety Remuneration Tribunal by the Federal Government.
But Australian Trucking Association chair Geoff Crouch says these suggestions are not supported by the evidence.
"Although truck drivers work long hours, their work and rest times are tightly regulated. NSW has the same driver fatigue laws as Victoria, Queensland, South Australia and Tasmania," he told Fairfax.
"These crashes cannot be prevented by changing the way truck drivers work or are paid."
To reduce the deadly toll, Mr Crouch says governments need to improve safety for everyone by building better roads and improving speed enforcement.
He said there "needs to be a concerted effort to inform road users about how to share the road safely with trucks".
"Too many car drivers do not understand the dangers of cutting in front of a truck or trying to overtake a turning truck," Mr Crouch said.
The lobby says industry is doing its part, pointing to its state-of-the-art road safety exhibition, the Safety Truck, in particular.
The touring educational exhibit is filled with interactive displays about how road safety, with over 30,000 people attending each year.
The industry reportedly welcomes new truck safety laws coming into force in mid-2018, which impose strong new safety duties, backed by stiff penalties.
The crashes in NSW will be the subject of coronial inquiries, but the ATA says this practice could be improved too.
The recent fatal Sydney Seaplanes crash is being investigated by the specialist safety investigators at the Australian Transport Safety Bureau, with preliminary reports in coming weeks.
"The ATA believes that the ATSB's role should be extended to include serious crashes involving trucks and, in future, automated vehicles," Mr Crouch said.
"The ATSB is one of the world's leading safety investigation organisations. It is respected globally. Australia has no excuse not to apply its expertise to road safety.
"The Australian Trucking Association and our members will work with all stakeholders to implement policies and recommendations where there are demonstrable safety outcomes, because it is essential that we all take more action to prevent tragedies on our roads," he said.