AusNet line upsets locals

Print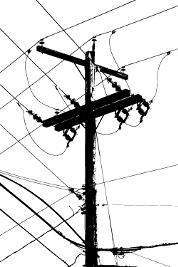 Electrical transmission company AusNet Services has announced a proposed route for a new power line through western Victoria.
The controversial project to build a 190 kilometre transmission line from Sydenham in Melbourne's north west to Bulgana near Stawell in western Victoria will affect 240 landholders.
The company concedes that there are three locations along the proposed route where Aboriginal cultural heritage and other significant sites could be affected.
The AusNet proposal is on its way through the Environmental Effects Statement (EES) process for final consideration by the Victorian Government.
The plans have caused outrage among some landholders, many of whom say the company should have put the lines underground.
AusNet says burying the transmission line would cost 16 times more than running it overhead, and the underground route would also require massive soil and vegetation removal and the possible disturbance of Aboriginal cultural heritage.
Underground lines would also "limit opportunities for future renewable development, not meet the technical availability and reliability requirements of the electricity system", AusNet says.
The company says it has put together a $50 million compensation fund for affected landholders, enough to pay out an average of $200,000 per tower line.