Australia to boost PNG power

Print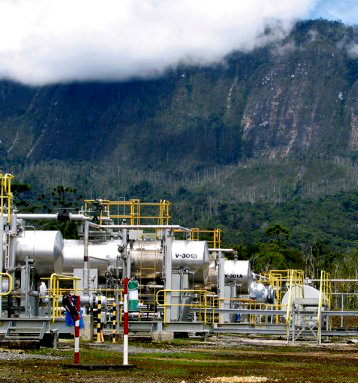 Australia will spend $25 million a year to electrify Papua New Guinea, according to a new deal.
Australia has joined one of the largest projects in the Pacific nation's history - The Papua New Guinea Electrification Partnership – which aims to connect 70 per cent of the country to electricity by 2030.
"I know from direct experience that living without electricity is incredibly difficult," PNG Prime Minister Peter O'Neill said at a signing ceremony on Sunday.
Just 13 per cent of PNG's population has access to reliable electricity.
The project will see Australia, Japan, New Zealand and the United States fund a series of power and communications projects.
The mountainous PNG is an extremely difficult place to run an infrastructure project, especially given that the capital Port Moresby can only be reached by sea or air.
Papua New Guinea will be allowed to choose its own power sources, currently relying on 70 per cent hydroelectricity.
The project will require massive investment in new generation, transmission lines and distribution.
The international involvement is seen as an attempt to stop Chinese influence, as it increases its infrastructure push into PNG as well.
China has been criticised for building unnecessary projects that do not help the community, including ripping up and replacing what was already one of the best roads in PNG.