Excitement over boring success

Print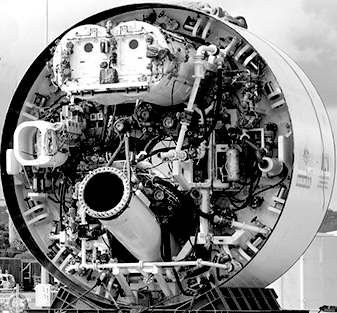 Giant tunnelling machines have reached Perth's new Airport Central Station.
It is a significant breakthrough in the Perth Rail Link project, after progress stalled earlier this year.
The two machines — dubbed Sandy and Grace — dramatically burst through the station wall at the weekend.
The milestone means the machines are now about a quarter of the way through the eight-kilometre stretch of tunnel from Forrestfield to Bayswater.
"1.9 kilometres through the tunnel process and another six kilometres to go," Transport Minister Rita Saffioti said.
"A big milestone today as the two TBM (tunnel boring machines) have reached the first key station."
It is a big step forward after the boring machines were forced to stop work earlier this year due to ground disturbances.
Both machines have been back online since April.
"The tunnelling [is expected] to finish at the end of next year," Ms Saffioti said.