Female FWC role questioned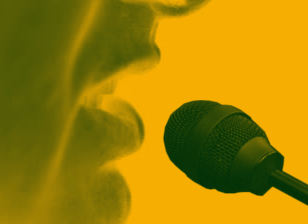 A new report finds female figures on the Fair Work Commission are being sidelined from Full Bench matters.
Analysis of the Fair Work Commission's decisions in 2020 shows female Deputy Presidents have presided over just 4 per cent of the 240 Full Bench matters to date.
This is despite women making up 35 per cent of the FWC's presidential resources.
Of the FWC's eight female Deputy Presidents, five have not presided over a single Full Bench matter in 2020, while the other three have presided over 10 matters between them.
Meanwhile one male Deputy President, Val Gostencnik, has presided over 29 Full Bench matters in 2020.
Mr Gostencnik, alongside President Ross and Vice Presidents Hatcher and Catanzariti, form what is known as the FWC's 'gang of four' – the four most powerful members of the tribunal who between them have presided over 92 per cent of all Full Bench matters in 2020.
There are 19 other Deputy Presidents besides Mr Gostencnik, who all earn the same taxpayer-funded salary of $462,000 and have the same statutory standing to administer the work of the national workplace tribunal.
The analysis (available here in PDF form) was undertaken by the AMMA – a mining and energy lobby with a focus on industrial relations. The AMMA has previously accused the FWC of being "clearly biased towards persons who possessed an affiliation with the ALP and/or a trade union". The lobby repeated that claim this year. It has also supported the Coalition's plans for industrial relations reform.
The AMMA's latest report spells out similar apparent political leanings, including;
• Despite comprising 38 per cent of presidential members at the FWC, tribunal members appointed by past ALP governments have presided over 95 per cent of Full Bench determinations.
• Coalition-appointed members, despite comprising 63 per cent of the tribunal's presidential resources, have overseen just 5 per cent of Full Benches
• 80 per cent of Full Benches have included ALP-appointed members in the majority
• Only 24 per cent of all available places on FWC Full Bench matters in 2020 have been allocated to tribunal members with a business or employer background. In contrast, tribunal members with trade union backgrounds have filled 49 per cent of available places
On the matter of female representation, AMMA Steve Knott says; "We will encourage the Minister for Women and the Workplace Gender Equality Agency to ask serious questions about the FWC's under-utilisation of its female talent".