Fine for nearly-severed thumb

Print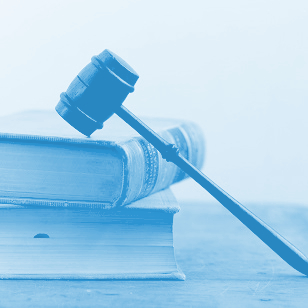 A warehousing company has been fined $60,000 over an incident which left a young worker with a partially amputated thumb.
Hearings in Queensland's Wynnum Magistrates Court have been told that workers performed various tasks at the Hemmant warehouse operation.
These duties included unloading cargo from shipping containers, which often included large plastic rolls measuring approximately 7 metres and weighing up to 1.6 tonnes.
These giant rolls were unloaded by dragging, lifting and manoeuvring each one individually using a forklift with an attached lifting jib and sling.
The company in charge had developed a written procedure for this activity, which included an exclusion zone be used while moving the rolls.
On 8 November 2018, a number of workers were unloading rolls from a shipping container.
The work was being supervised by the defendant's warehouse manager, a qualified dogman, who was directly instructing a relatively young and inexperienced worker. Both were positioned inside the container and close to a roll while it was being moved by a forklift.
The young worker reached out to grab the sling with his right hand while it was moving, with his thumb caught in a pinch point and partially amputated.
His thumb was surgically repaired, and he subsequently gained employment as a labourer with a different company.
At the time of the incident, the young worker had not been trained in the work procedure for this activity or of the need to implement an exclusion zone. He was not directed to leave the container while the roll was being moved.
The company in charge failed to ensure an exclusion zone was enforced while rolls were being moved and failed to ensure workers were properly trained and instructed in the activity.
Magistrate Zachary Sarra determined not to record a conviction, observing that the defendant was a reputable company of good character that had made positive changes following the incident and done everything it could to rectify its wrongs.
The company was fined $60,000, plus court costs of almost $1,100.