Firm fined for oversight issue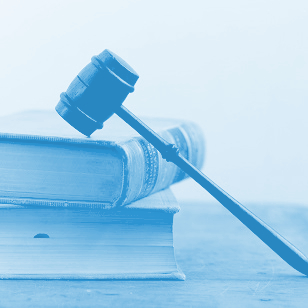 Poor supervision of a new worker has cost a Queensland business $40,000.
At a recent hearing in the Beenleigh Magistrates Court, a company was fined $40,000 for failing to ensure the health and safety of its workers, resulting in exposure to risk of death or serious injury. In particular, the defendant failed to adequately supervise an employee.
The defendant operates a business that rolls sheets of metal into cylinders using large rolling machines.
On 6 June 2018, a general labourer was instructed to clean one of the machines. The worker had only been employed for two months, had only been shown how to clean the roller once, and had never cleaned it personally.
The worker was told not to turn on the machine prior to cleaning it. However, he bypassed the machine's hold-to-run control by using a bungee cord that ordinarily secured a protective tarpaulin over the apparatus when not in use.
The worker connected the bungee cord around the joystick of the machine so that he could clean the rollers as they turned.
While the worker was cleaning the machine with the rollers moving, his arm was drawn into the rolling machine, causing crush injuries and degloving injuries up to his elbow.
Investigations by Work Health and Safety Queensland revealed the company did not have any documented procedures or Safe Work Method Statements for cleaning the rolling machines.
Discussions with employees found the 'correct' method for cleaning the rolling machines was to just do a section of the roller, then turn the rollers to the next section, turn off the machine, and then clean the next section.
In sentencing, Magistrate Clare Kelly accepted the basis of the defendant's plea was that the company failed to adequately supervise the worker who was a new employee and was previously instructed to clean other similar machines while they were operating.
Magistrate Kelly acknowledged the worker did not have adequate experience cleaning the machines and there were no written procedures outlining how to do so, although she commented there was no disputing the man disobeyed two clear instructions not to turn on the machine before cleaning it. Her Honour noted post-incident remediation steps had been taken by the business.
Magistrate Kelly determined deterrence and punishment were paramount, imposing a fine of $40,000, plus court costs of almost $1600. No conviction was recorded.