Free power for electric drivers

Print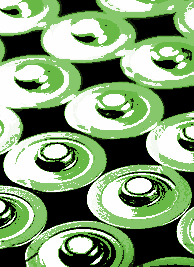 Queensland is creating an electric vehicle "super highway" from the Gold Coast to Cairns.
Acting Roads Minister Steven Miles has announced plans to build 18 fast-charging stations that can charge electric vehicles in about 30 minutes along the near 2000km of coastline.
Power at the stations will be provided for free for the first 12 months.
"This project is ambitious, but we want as many people as possible on board the electric vehicle revolution, as part of our transition to a low emissions future," Mr Miles said.
The state wants to dramatically increase the number of clean cars on its roads, with just 700 fully electric vehicles registered in Queensland today.
The Electric Vehicle Council says about 1,369 electric vehicles (including hybrids) were sold in Australia last year, or about 0.1 per cent of the total market.
But there is a kind of chicken-or-egg scenario hindering the shift from internal combustion engines, were there is not enough charging (or hydrogen refuelling) infrastructure to justify purchasing the cars, and not enough cars to justify building the infrastructure.
"The most recent Queensland Household Energy Survey showed that 50 per cent of Queenslanders will consider an electric vehicle, plug-in hybrid or regenerative braking hybrid, when purchasing a new car in the next two years, and that majority said improvements to public fast-charging infrastructure would further tempt them into purchasing an EV," Mr Miles said.
Electric Vehicle Council CEO Behyad Jafari said the investment in the charging stations was a good step.
"I encourage all governments across Australia to follow suit, particularly as this support will help to provide motorists with increased choice of cars that are cheaper and healthier to operate," he told the ABC.