Green light for rare earth mine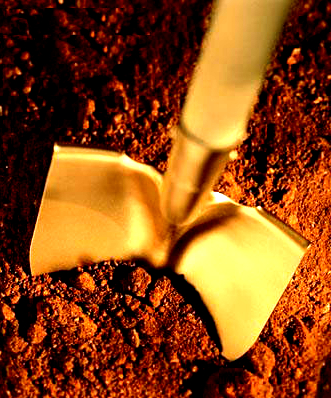 The Northern Territory EPA has recommended the approval of a $900 million rare earths mine.
Arafura Resources' Nolans Project at Aileron, 135 kilometres north-west of Alice Springs, is aimed at neodymium and praseodymium, which are used to manufacture strong magnets for wind turbines and electric vehicles.
The Environment Protection Authority (EPA) says the project could be viable as long as several long-term environmental risks and impacts can be managed.
"There will have to be a high level of operational management control for this project over a couple of generations, and there'll have to be a high level of regulatory scrutiny, there's no two ways about that," EPA chairman Paul Vogel said.
This risk management includes the permanent storage of naturally occurring radioactive material onsite, and the significant groundwater resources the project would require of its 35 to 55-year lifespan.
Mr Vogel said the EPA can provide sufficient oversight.
"That's something that we've drawn attention to with government already, saying that we need to be adequately resourced ... to ensure that these facilities are adequately regulated over time," he said.
The project would use about 2.7 gigalitres of groundwater a year, so the EPA wants aquifer levels and water usage to be monitored in real time, with data made available to the public.
"This includes using very conservative triggers for both water quality and quantity and condition of vegetation that are embedded in adaptive management plans, so that we don't reach a point where you've got some irreversible change to the environment," Mr Vogel said.
But even with best-practice mine closure and progressive rehabilitation practices, the EPA found some uncertainty remains around the significant environmental impacts over the life of the project.
Arafura Resources Sustainability manager Brian Fowler said the low level radioactive waste would be stored onsite in purpose-built dams.
"We're very confident those dams will secure those radioactive elements now and into the future," he told reporters.
"They will not be a threat to the environment and they won't provide a threat to public health, and quite frankly, they are relatively stable in a normal environmental setting."
The EPA approval process took over two years, but planning for the project has been going on for around a decade.
"What it'll enable us to do now is to go forward and do our detailed mine planning which will then lead us to financial investment decision in the late part of this year with a view to then starting construction, assuming we can attract the required financing, in 2019," Mr Fowler said.
The company says the project should create from 250 to 300 permanent jobs.
"We understand that there'll be significant challenges in doing that, but when you've got a mine life that contemplates 35 to 55 years, it gives you the opportunity to do lots of planning and work with stakeholders to ensure those benefits are realised," he said.