Green power breaks new ground

Print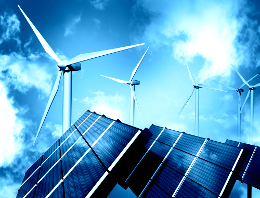 Australia's renewable energy systems hit several exciting records in 2021, and 2022 is expected to bring more of the same.
In December, a record for utility-scale PV generation was hit, with the nation producing more than 1,000GWh in a month - reaching a total of 1,263GWh.
In the same month, NSW broke through the 2GW barrier for the first time, achieving it twice in two days.
In the final days of 2021, South Australia's solar and wind farms and rooftop solar systems supplied an average of over 100 per cent of local demand every day for a period of almost one week.
Across the 6.5 day period, wind power provided 64.4 per cent of the state's energy needs, while rooftop PV averaged 29.5 per cent, and utility-scale solar averaged 6.2 per cent.
In 2022, the Australian Energy Market Operator says gas generators will not be needed to operate in the background at times of high wind and/or solar output in the state.
This is due to a series of four new synchronous condensers that can now provide system strength originally sourced from gas.
Experts say the "directions" and "interventions" issued by AEMO will be vastly reduced as a result, while an increase in wind and solar can be exported to the grid.