Iron train remotely derailed

Print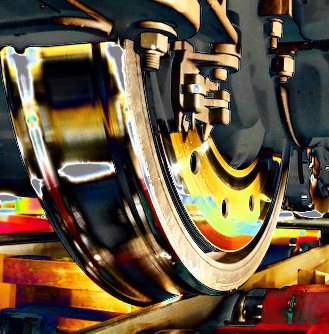 A runaway iron ore train has been deliberately derailed in WA's remote Pilbara region.
The Australian Transport Safety Bureau (ATSB) says the fully laden train - including four locomotives and 268 wagons - was travelling from Newman to Port Hedland on Monday when the driver hopped out to inspect a wagon.
The train then took off from the siding before the driver could get back on board.
It travelled 92 kilometres at an average speed of 110km/h) before it was derailed at a set of points about 120 kilometres from Port Hedland.
The derailment was ordered by BHP's Integrated Remote Operations Centre in Perth.
BHP says no-one was injured in the derailment, but all train operations were suspended while the investigation was carried out.
"We are working with the appropriate authorities to investigate the situation," a company spokesperson said.
The ATSB is investigating the incident, and says it hopes to interview the train driver as soon as possible.
The incident comes at a time of significant growth in driverless train technology, with fellow miner Rio Tinto making its first autonomous iron ore delivery in July.
Robo-locomotives have carried around 28,000 tonnes of iron ore over 280 kilometres from Rio Tinto's mining operations in Tom Price to the port of Cape Lambert.
The trains are monitored remotely from Rio Tinto's Operations Centre in Perth, over 1,500 kilometres away.