Kean laments lack of settings

Print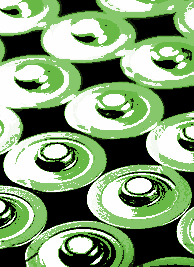 The NSW Government says uncertainty is holding back grid-scale battery projects.
New South Wales Energy Minister Matt Kean has told reporters that "there is a lack of certainty because of the policy settings across the country".
"What we've done with our [NSW] energy roadmap is put very clear markers in the ground, so that everyone understands the framework," he said.
"NSW was one of the first states in the country to adopt a net zero emissions target. We also are responding to the challenges that we face in our system.
"NSW, over the next 15 years, will see four of its existing coal-fired power stations come to the end of their technical lives … [we] need to ensure that we don't see price spikes and blackouts as a result of not having a policy in place."
Some of that uncertainty is coming from the federal level, with Australia's Energy Minister Angus Taylor claiming batteries are incapable of providing the energy needed for heavy industry.
"What we need here is a balance in the grid, a balance between different types of technology, a balance between intermittent energy and dispatchable energy," Mr Taylor said.
"We welcome all announcements to support dispatchable generation going into the grid, and that includes batteries. It includes pump, hydro, gas and has a range of dispatchable technologies that are being invested in across the grid.
"[Batteries] are a long way from providing long-duration storage — that's storage that can provide a supply over an extended period of time, if there's a wind drought, or if there's a period with little sun.
"And to put that in perspective, the Hornsdale battery, the biggest battery in Australia, can only keep the Tomago smelter going for less than 15 minutes."
Back in NSW, Mr Kean says that "when you've got governments that have got fundamentally different objectives, you'll get some tension emerging".
"These tensions have emerged in a way that has caused some conflict," he said.
"The challenge for 2021 is for the Energy Security Board to try and manage through those tensions."