Melbourne rail plans tracking well

Print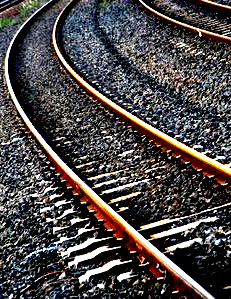 The window for expressions of interest to build a $600 million rail extension in Victoria will open this week.
The Victorian Government has given an update on the Mernda Rail Extension project in Melbourne's north-east.
The contract will include eight kilometres of track from South Morang to Mernda, and at least two new stations with the possibility of a third.
The Government is calling for expressions of interest from this week, and says building should start next year.
But it is not all smooth sailing for the Andrews Government's big transport plans.
Residents packed a meeting at the Edithvale Lifesaving Club over the weekend to speak out against plans for an elevated rail line in Melbourne's south-east.
The line is being lifted to fix massive daily build-ups at key road-crossings, but residents are outraged at the way the Government is going about it.
The $1.6 billion plan includes three sections of nine-metre-high 'sky rail' along the Cranbourne-Pakenham line, which locals say came as a surprise.
The meeting heard many residents complain that they had not been consulted about the project, and would prefer the rail go undergrounds.
Premier Daniel Andrews says the proposal was "a lot to take in", and locals may not have noticed the initial community consultation periods.
"It is totally incorrect to assert that the elevated option was not discussed with the local community, it was," he said.
"We're going to see less noise, not more. We're going to see more privacy, not less, and we're going to see a rusty and dangerous corridor transformed."