More funds flow to favoured seats

Print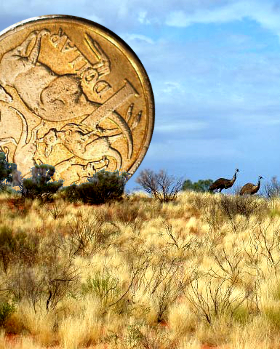 A parliamentary inquiring has exposed the wonky distribution of the NSW Government's Stronger Communities Fund.
The Stronger Communities Fund Program was set up in 2016 to help newly amalgamated councils fund new projects to improve local infrastructure, services and assist community groups.
The program distributed $252 million in funding to councils ahead of the 2019 state election.
It has since emerged that over 95 per cent of the $252 million went to councils in Coalition-held seats. Some councils were invited to apply for funding after already having been awarded tens of millions.
Former NSW auditor-general Tony Harris says he believes the premier's office may have breached the State Records Act in its actions.
NSW Premier Gladys Berejiklian and Treasurer Dominic Perrottet have been ordered to produce documents from secret email accounts that relate to any state grants programs.
The existence of the private email accounts was exposed during Independent Commission Against Corruption (ICAC) hearings into former Wagga MP Daryl Maguire.
The emails are needed because, as the inquiry found last Friday, all notes given to the Premier regarding the Stronger Communities money were physically shredded and digitally deleted.
It was alleged that Ms Berejiklian's senior policy advisor Sarah Lau sent emails that included phrases such as; "The Premier has approved" and "The Premier has signed off further funding."
But Ms Lau said this was just "a turn of phrase", and that the evidence of the spending was "disposed of" due to "normal record management practices."
The Premier's chief of staff at the time, Sarah Cruickshank, told the inquiry that the systematic destruction of documents is not a standard practice.
Office of Local Government chief executive Tim Hurst tabled documents to the inquiry suggesting $141.8 million was allocated by Ms Berejiklian, $61.3 million by Deputy Premier John Barilaro and $48.9 million by Local Government Minister Shelley Hancock.
The NSW opposition has asked the Information and Privacy Commission and police to investigate the destruction of documents.