Offshore oil issues aired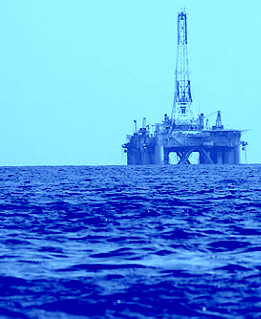 The offshore petroleum regulator has been accused of failing to keep workers safe.
Unions have labelled the National Offshore Petroleum Safety and Environmental Management Authority (NOPSEMA) a "toothless tiger" that regularly misses big safety concerns.
A Senate inquiry into offshore safety has heard workers report that the casualisation of the workforce makes it even less likely that safety concerns will be reported.
Sessions last week focused on a 2015 fire on the West Tuna platform, 45 kilometres off the Victorian coast.
The inquiry heard from offshore maintenance worker Dane Coleman, who was one of the staff kept on board the platform to fight the fire over the course of nine hours.
Mr Coleman said NOPSEMA never interviewed him about the fire.
"If the fire hasn't been contained on the third fire wall of that battery room, [with] a mixture of air heat in that atmosphere you could have had a potential explosion, a potential disaster," he said.
"I was not asked to provide any evidence and I was there on the night, and I was never interviewed."
Peter Mooney from the Electrical Trade Union said the regulator "relied on Esso's investigation".
NOPSEMA is an independent statutory body funded by the oil and gas companies it is meant to regulate.
The group said it sent two investigators to the West Tuna platform, "about three to four months after" the fire.
NOPSEMA said it produced a confidential report that made 20 recommendations to platform operator Esso about electrical hazards.
Esso says it complied with all 20 confidential recommendations.
"NOPSEMA is seen as a toothless tiger; it's seen as a body that doesn't engage with health and safety representatives," Mr Mooney said.
NOPSEMA chief Stuart Smith said the body had in fact issued 196 enforcement actions against industry; "Hardly the sort of behaviour that you would expect from a soft-touch regulator".
"We don't hesitate to take action against industry when it's warranted," he said.
The Australian Workers Union (AWU) and some of its members said that workforce casualisation meant workers do not want to put their hands up as safety representatives.
"If they stick their head out of the trench, it endangers their current and future employment because most of them are casual," AWU organiser Jeff Sharp said.
Maintenance worker Troy Carter, who worked offshore on an Esso platform, said he noticed a problem with new scaffold safety clips but was "bullied, intimidated and harassed" when he tried to tell higher-ups.
"I could see the potential for someone walking out on a scaffold and dropping into the water or being killed on the job," he said.
"I'm finding it hard to sleep at night because of the emotional distress it caused me."
The unions are embroiled in an industrial dispute with a sub contactor to Esso UGL over a new pay deal for about 200 maintenance workers.
The inquiry is slated to report by August 14.