Pod power coming to remote region

Print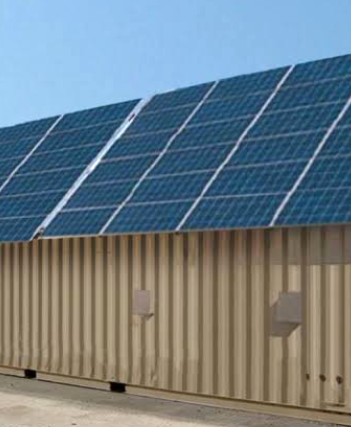 A council-funded self-generating power pod is being trialled on a cattle property in rural Queensland.
The pod features solar power, batteries, and a back-up generator, and has been set up at Glenagra Station, near Kynuna.
It should be able to power the property's homestead and bores.
The McKinlay Shire Council set up the pilot project to investigate alternative energy solutions to the main power source, which relies on single-wire earth-return lines, or SWER lines.
McKinlay Mayor Belinda Murphy says SWER lines are unreliable, difficult to maintain, and often knocked down by lightning strikes.
"[Renewables] can potentially overcome the challenges that are impossible for companies like Ergon to do — such as the weather, the flooding, the cyclones, those sorts of things — when a line goes down in the middle of a flood," Councillor Murphy has told the ABC.
"There's not much you can do about getting power restored quickly.
"There's definite challenges about delivering power 200kms from a town to an isolated property."
The council has partnered with the State Government, Ergon Energy and regional development group Mount Isa to Townsville Economic Development Zone (MITEZ) for the $100,000 hybrid power pod trial.