Power boost in WA plans

Print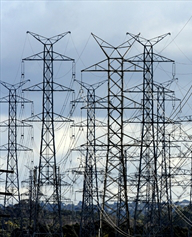 A big energy spend is included in WA's $2.7 billion economic stimulus.
The West Australian Government has plans to stimulate a total of 21 sectors, including health and social infrastructure, tourism and manufacturing.
It includes $66.3 million for renewable energy technologies, filling a pipeline of works that WA Premier Mark McGowan says will roll out over "coming months and years".
"We're rushing as fast as we can to get as many projects out the door, as much activity underway ... as possible," Mr McGowan said.
"Our priority now is getting people back to work, keeping businesses sustainable, making sure that our economy recovers.
"It's not on paying off debt, it's not on delivering surpluses."
A total of $44.5 million will go towards renewable energy infrastructure in WA's North West, including 50 standalone power systems.
Battery storage system will be installed in nine regional communities, with extra infrastructure upgrades for some remote Aboriginal communities.
Treasurer Ben Wyatt says the private sector will lead the recovery.
"One of the things that I've been painfully aware of … is that ultimately the Government — as a contributor to the economy — is 10 to 15 per cent," Mr Wyatt said.
"It's the private sector that we need to get up and running again, investing and employing people, and that's what the recovery plan … is designed to do."
The new programs bring the total value of the State Government's COVID-19 stimulus to $5.5 billion.