Race to save Chinese miners

Print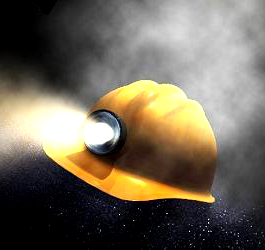 At least 12 miners are trapped hundreds of metres underground in a Chinese gold mine.
Twenty-two workers were trapped after a blast over a week ago near Qixia city, in eastern Shandong province.
They are stuck over 600 metres from the mine's entrance. Rescuers saw no signs of life for the first few days, but erupted in celebration when they heard knocking sounds as they drilled through the mine's shaft over the weekend.
They then received a note sent up on a line from the depths below. It said that at least a dozen of the miners were still alive, but that they urgently needed help.
"We are in urgent need of medicine, painkillers, medical tape, external anti-inflammatory drugs, and three people have high blood pressure," the note read.
"We wish the rescuers won't stop so that we can still have hope. Thank you."
The person who wrote the note asked for rescuers to send down some medication from his car, and warned that underground water is flooding areas where the miners are trapped.
Rescuers lowered a phone line down to allow communication on Monday, as well as food, drinks, and other supplies.
There is a plan to drill multiple tunnels into the mine to vent air and deliver more supplies, local media reports.
Local city official Chen Fei has described it as a "race against time".
"We must win the race," he said.
Two officials have been sacked over the accident, and provincial authorities say they are investigating the cause of the explosion.