Road board revived to save more lives

Print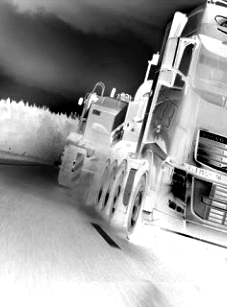 Businesses, police, transport and safety authorities are joining forces to boost safety.
Victoria's new Transport Industry Safety Group (TSIG) has been re-launched to further research and find solutions to issues of road and occupational safety.
The group has been described as a 'think tank' for transport industry safety.
While TSIG has actually been running since 1995, the reinvigorated version says it will do a better job of bringing stakeholders together, more regularly, for deeper conversations.
"The TISG is a working group that will produce actions and solutions based on fact to improve community safety and work towards reducing harm to all," Victorian Transport Association (VTA) CEO Peter Anderson says.
The group features senior executives from: the VTA, VicRoads, Victoria Police, the Victorian WorkCover Authority, the Transport Accident Commission, the Bus Association (Victoria), the National Transport Commission, the Transport Workers Union and the Australian Road Research Board.
Anderson says in its latest form, the "very powerful" group can combine data and resources from all sources to find better solutions.
Heavy vehicles will be a central focus, but the group will consider issues in the context of all road users.
"It's about community and safety," Anderson says.
"We need to integrate all types of vehicles on the road.
"We must be as safe as we can be, and make people aware of their responsibilities on the road."