Shift lifts burden on small builders

Print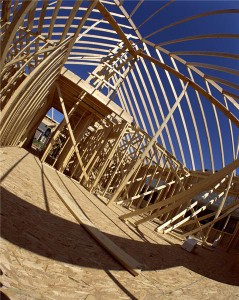 The Housing Industry Association (HIA) has welcomed the removal of a builder accreditation requirement.
Builders working on single dwellings will no longer need to be accredited under the federal Building and Construction Work Health and Safety Accreditation Scheme, after reforms aimed at cutting red tape in the sector.
The HIA's Graham Wolfe says reforms to the tendering processes for Australian government-funded construction projects will provide a boost.
"With the cost of accreditation running into tens of thousands of dollars, the return from being eligible to work on commonwealth projects often won't stack up for small to medium builders," he said.
Small businesses faced an unfair burden under the previous requirements, Mr Wolfe says, especially compared to large businesses, which have the capacity to absorb the costs.
"The ultimate loser is the taxpayer through less efficient more expensive public works projects," he said.