States fight for war machines

Print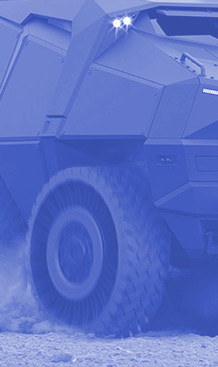 Queensland and Victoria are gunning for a big military manufacturing contract.
BAE Systems is bidding for the contract to build 225 Land 400 AMV35 military vehicles in Victoria, but so is German company Rheinmetall Defence, which plans to build similar vehicles in Queensland.
Victoria's Industry and Employment Minister Wade Noonan said the contract could see up to 2,000 jobs created, something desperately needed in communities hit by the struggling car manufacturing sector.
"There are thousands of workers who have dedicated their careers to building, or have built cars for the Australian industry," he told the ABC.
"These workers could now play a really critical role in building a new generation of armoured vehicles to protect Australian troops.
"This puts Victoria firmly in the race to be the home of military vehicle building.
"We see this as a really terrific opportunity to create an ecosystem of international companies who really are forward-looking in terms of what they can create.
"And with supply chain businesses, the value of this project will be carried across Victoria from Geelong to Moorabbin where many of those supply chain companies operate."
The Victoria Government is financially backing BAE's bid, but will not give details on any amounts.
Similarly, Queensland's Palaszczuk Government has backed Rheinmetall Defence's bid to build the eight-wheel-drive Boxer CRV.
The Queensland Government and Queensland-based federal Liberal MP Jane Prentice have put the squeeze on Prime Minister Malcolm Turnbull for the contract.
Rheinmetall Defence says its Boxer CRV has superior safety over other similar armed vehicles, but BAE's AMV35 armoured vehicles are lighter, cheaper and more nimble.
The closing date for bids to be submitted to the Federal Government is August 11.