Study looks at public freight

Print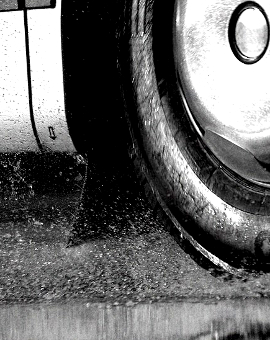 Transport experts have looked at using public transport to help move city freight.
'Little white vans' are a growing cause of congestion on our streets, with an explosion in online commerce putting more and more delivery vehicles on the road.
The 630,000 people who work and live in the Sydney CBD generate around 35,000 commercial vehicle movements each day. Global figures suggest CBD freight activity will increase by 36 per cent in the next decade.
But a new project from is looking at an innovative way to make a difference to this particular form of congestion – making use of the public transport system. In this case, the Sydney train network.
During peak hours, this system is extremely busy moving commuters, but out of these hours the system has capacity to do more than move the diminished number of commuters.
There are potential efficiency gains from developing and optimising an integrated system capable of using the spare capacity of public transport vehicles for freight transportation. This concept is referred to as co-modal integration or co-modality.
Specifically speaking, this is not a new idea. A similar solution is already in place in in St Etienne, Amsterdam, Frankfurt, Dresden, Zurich, and cities in Japan. Generally, the idea of co-modality has been used in the air travel industry for quite some time. Passenger aircraft are used to move freight ('belly hold' freight), that generates additional revenue for airlines. Approximately 80 per cent of airfreight arrives into Australia as belly hold in passenger aircraft.
This project is not one of implementation, but rather the feasibility of the idea.
The researchers hope it will help the little white van congestion problem and its attendant environmental issue, plus adds another strand of monetisation of the train network.