Top truckie takes crown

Print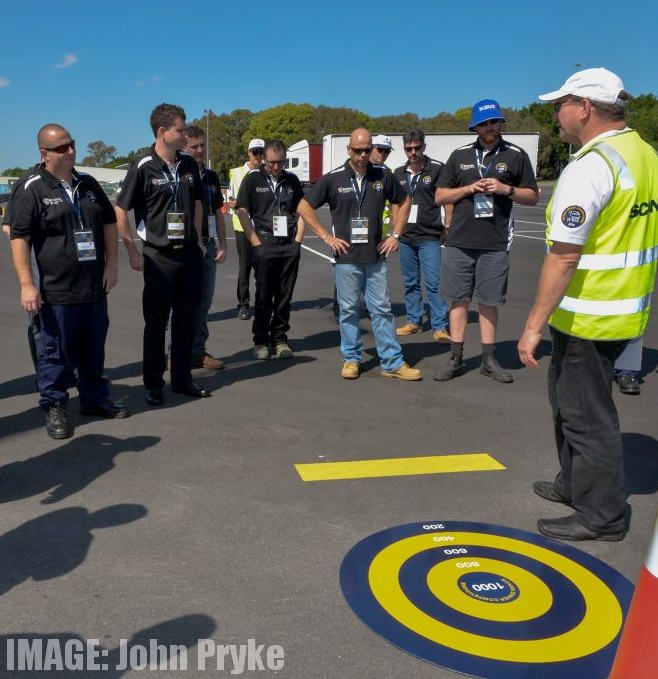 Victorian fuel tanker driver Ben Johns has been crowned Australia's Best Driver.
Mr Johns won the accolade at the Scania Driver Competition on the Gold Coast for demonstrating top-notch skills in both technical and theoretical aspects of driving.
The Matthews Petroleum driver has come close before, but was pipped in the final rounds of the titles in 2012.
Scania Truck Driver of the Year is run in more than 40 countries, aimed at highlighting the best points of the transport sector and the skilled professionals within it.
Only 12 qualifiers were cut from a list of over 500 entrants for the finals at the Gold Coast Racecourse.
After tests, interviews and other technical aspects, the finalists undertake an obstacle course to cover a range of tight driving challenges.
This is followed by an intense 30-minute inner city circuit.
"Each checkpoint is designed to test a particular skill, whether that is reversing, parking or spatial awareness," Scania spokesperson Alexander Corne said.
"Part of this competition is about raising awareness for the industry, so we included [a] media component. We think it's important the winner can also be a good public spokesman."
Mr Corne says disparity in international rules makes it impossible to determine who would be the world's best driver, but Australian does rank highly.
"Because road rules and driving styles are so different from country to country, it's impossible to hold an international competition," he said.
"In saying that, Australian drivers are up to standard.
"We have a very different set of skills compared with Europe, our drivers are used to driving much longer distances in tough conditions."