WGEA urges home-time for men

Print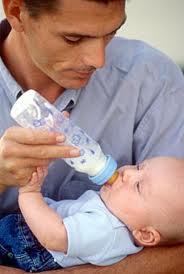 The Workplace Gender Equality Agency (WGEA) says employers should allow men more time at home.
WGEA director Libby Lyons say it is "not difficult" to create a working environment the gives men more time to take responsibility for caring for families at home.
Currently, women are three times more likely to work part time than men.
"We all need to support men to work flexibly. We need to encourage men to work flexibly," Ms Lyons told the ABC.
She said the normalisation of flexible work environments would help the "promotion of women" too.
"The value that we place on the work that women traditionally do needs to be challenged," she said.
"We need to challenge our thinking, we need to challenge the way that we have worked traditionally and the value that we have placed on the jobs that women have traditionally done."
Earlier this year, Federal Women's Minister Kelly O'Dwyer said inflexible workplaces need to change.
"There's a pretty strong culture in this country that says that women are the ones that need the flexibility, not men, and I simply challenge that," Ms O'Dwyer said.