Wind farms drive price drop, volatility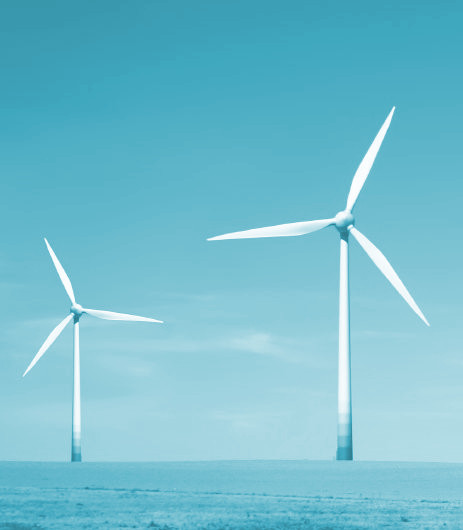 New research shows wind farms are lowering electricity prices but increasing price volatility in the national energy market.
University of Technology Sydney (UTS) researcher Muthe Mwampashi has examined data from the national energy market (NEM) between 2011 and 2020, to understand how wind power affected price levels and, for the first time, price volatility.
The study, Wind generation and the dynamics of electricity prices in Australia, found that a 1 gigawatt per hour increase in wind generation decreased daily prices up to $1.30 per megawatt-hour and typically increased price volatility up to 2 per cent.
"While lower prices are good news, increased volatility in prices – including negative prices and rapid price spikes – are a concern because this creates greater uncertainty in the market, and poses a risk to investors, as well as impacting end-consumer electricity bills," says Mr Mwampashi.
"Australia is currently experiencing one of the world's fastest transitions to renewable energy generation – up to 10 times higher than the global average.
"This rapid transition brings considerable challenges, particularly because the national energy market is made up of an interconnected network of states with very different mixes of renewable energy generation – from mostly hydro, to solar and wind," he says.
The study focused on the impact of wind energy because it is the dominant variable renewable energy. South Australia in particular has more than 50 per cent wind penetration – the highest in the national energy market, and second only to Denmark in the world.
It revealed that it is not only consumer demand and the ups and downs of electricity generation – whether the wind blows – that drive price levels and volatility.
Gas prices, the amount of hydropower generation and interconnector flows between states also have a significant impact.
Higher gas prices in the export market drive increases in Australian electricity prices, and hydropower, while more reliable, can be affected by drought.
One solution put forth for the intermittency of variable renewable energy is greater use of cross-border interconnectors because they allow pooling and sharing of available generation capacities.
The study also looked at the effect of the implementation of the carbon pricing mechanism between 2012 and 2014, and the nationwide lockdown restrictions due to the COVID-19 pandemic. Both had a measurable impact on electricity price dynamics.