Maintenance Officer Trade - Electrical - [Archived Advertisement]
First listed on: 07 October 2021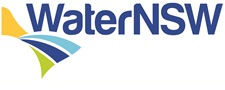 Maintenance Officer Trade - Electrical
WaterNSW is a State-Owned Corporation established under the Water NSW Act 2014 (NSW). We operate the State's rivers and water supply systems and are responsible for building, maintaining and operating a diverse network of essential infrastructure (including over 40 dams across the State) and the largest surface and groundwater monitoring network in the southern hemisphere.
We are looking for a Maintenance Officer Trade - Electrical to join our Asset Maintenance Team at Warragamba Dam / Prospect. This role will be responsible for delivering day to day maintenance, service activities and general labouring for water infrastructure assets and river systems.
More than just a Maintenance Electrician, you will be trained in Dam Safety Surveillance and other specific work that will allow you to participate in a weekend and on call roster should you choose. As part of a hard working and highly skilled team, you will work on one of the States most significate and critical assets.
Key responsibilities will include:
Operational maintenance tasks aligned with the preventative maintenance program.
Dam surveillance and water sampling.
Ongoing reporting and ensuring documentation are accurate.
Capture and store data for the maintenance management system and other related service systems as required.
Working with the Maintenance Team Leader to achieve a high standard of work, safely and efficiently.
Skills and qualifications required:
Electrical licence with industrial experience

Demonstrated experience in maintaining critical, major asset classes.
The ability to work a part of a team and contribute to a positive and hardworking culture.
Willing to travel and work at various sites within Water NSW.
Current NSW driver's licence
What we are offering
Permanent, Full time position
Maintenance staff work a 9-day fortnight but core hours are 0700 to 1530
Great workplace with good job variety
We are looking for someone who can work in a high-volume environment with competing priorities required on multiple tasks. To be successful in this role you must be a self-motivated team player who has a passion for hands on work and a commitment to safety in line.
The successful applicant will be required to undergo pre-employment checks including a National police check and Medical check. Any offer of employment will be subject to successful clearance of these checks.
More information can be accessed via the Position Description
Queries can be directed to: Recruitment@waternsw.com.au
All applications must be lodged via an online application - emailed applications will not be accepted.
Please note - Only shortlisted candidates will be contacted.
Applications close on 20th October 2021
Closing Date:

20 Oct 2021
Location:

NSW - Prospect
Work Type:

Full Time
Category:

Electrical/Electronics
Environment & Water
Government
Maintenance
Mechanical
Trades