First listed on: 05 December 2017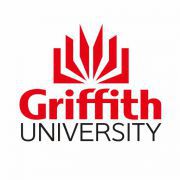 Overview:
The National Climate Change Adaptation Research Facility (NCCARF) was set up at Griffith University in 2008. Its role, funded by the Australian Government, is to support decision makers with the knowledge they need to successfully adapt the nation to climate change. NCCARF is a 'boundary organisation' between science and policy, seeking to build capacity and knowledge in both communities.
NCCARF has recently completed the construction of a decision support and information delivery framework for coastal adaptation, CoastAdapt. This can be accessed at coastadapt.com.au. It is now used across Australia by coastal managers to support their planning and project implementation for climate change adaptation. With support from the Commonwealth Government, NCCARF is now exploring the potential to build a sustainable funding strategy for CoastAdapt, and to grow CoastAdapt into a framework applicable more widely, for example for inland areas of Australia. NCCARF is already planning additions and changes to CoastAdapt which will make it more useful and usable to our target audience.
NCCARF relies heavily on the web for promotion of its activities more generally. It has its own website, which is now a large resource on adaptation relevant for Australia and internationally, carrying research reports, policy information briefs and news about adaptation activities. NCCARF runs a biennial conference and promotion of this in order to ensure a large and successful event will be important over the next months.
This is a fixed term (30 June 2018) part time (40% FTE) position based at the Gold Coast campus.
The role:
The Senior Programmer/Web Developer will be responsible for all NCCARF's business that requires web delivery, working within Griffith University's IT facilities and support arrangements and liaising with Griffith University's Computing Services Department.
The main responsibilities of the Senior Programmer/ Web developer will be:
To work on the upkeep of NCCARF's website, ensuring it continues to effectively deliver information about adaptation activities in Australia.
To work on the promotion through the web of the upcoming Climate Adaptation conference jointly organised by NCCARF and Engineers Australia.
To support the effective promotion of NCCARF and its activities through social media.
To work collaboratively with a small team to continue to deliver the web based tool (CoastAdapt) and in particular be responsible for the technical delivery of CoastAdapt. This includes ongoing design, maintenance and support of CoastAdapt, a computer-based risk management resource to support decision making in the coastal zone (primarily in local government) under climate change. CoastAdapt delivers complex information to stakeholders in a way that is easily accessible and user friendly.
To support discussions around the evolution of CoastAdapt by providing expert opinion on aspects such as integration of datasets.
To lead production of training manuals and deliver training workshops for CoastAdapt.
Manage and support any outsourced activities relating to the delivery of Coast Adapt. To advise NCCARF's Director on computing strategies.
This position is central to NCCARF's communication needs and, especially, the ongoing delivery of CoastAdapt. The appointee will be involved in a novel body of work that is broader than standard website or social media delivery of products. The appointee will work closely with members of a small team and a wide range of stakeholders to further develop innovative solutions to challenges.
The person:
The successful appointee will have considerable experience and skills in user-centred interface design, web site development, web content management principles and systems and the use of social media. The person will have a proven track record of applying innovative approaches to solving problems and will ideally be familiar with tools associated with delivery of complex geographical data and information (e.g., Geographical Information Systems). The applicant will be able to work independently and in a small team and should possess well-developed communication skills and interpersonal skills. The applicant will need to be able to work iteratively with NCCARF's team and other professionals to develop innovative solutions to complex problems.

Salary range:
HEW Level 8: $91,087 - $102,470 (pro rata) per annum + superannuation.
Application requirements:
Please ensure your application includes the following:
One page covering letter outlining your suitability for the role
Current curriculum vitae/resume which should include:

Full name, address, telephone number and email address;
Details of education, professional training and qualifications;
Employment history, including present position;
Name and email contact of three referees.
Obtain the position description by clicking on the Apply button. You will be redirected to the Griffith University job search page where you will be able to access the position description
Applicants for General Staff positions (non-academic) must have unrestricted work rights.
Applications close at 5pm on the closing date. All applications must be submitted online.
Further information:
For further information about this role, please contact Mr Steven Webb, Senior Programmer/Web Developer on +61 (0) 7 5552 7225.
For application queries, please contact Ms Busra Sevimli, Recruitment Officer on +61 (0) 7 3735 7359.
Closing date: Wednesday, 13 December 2017 at 5 pm AEST.
Please note: We do not accept unsolicited CV's from Recruitment agencies / third parties and we will not be liable or responsible for any fees or costs associated with unsolicited CV's sent directly to Line Managers.


Closing Date:

13 Dec 2017
Location:

QLD - Southport
Salary:

HEW Level 8: $91,087 - $102,470 (pro rata) per annum + superannuation.
Work Type:

Part Time
Category:

Sustainability