First listed on: 13 March 2019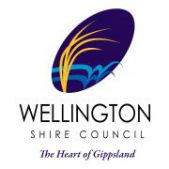 Building Inspector (Limited)
Position No. 631
Permanent Full-Time
Remuneration based on experience , plus 9.5% superannuation.
Wellington Shire Council is seeking an experienced building professional to contribute to the delivery of effective and efficient building regulatory compliance service in the Wellington community. With a professional, customer focused approach, the successful applicant will assist the Municipal Building Surveyor in the delivery of statutory services within the municipality in accordance with the Building Act and Building Regulations.
The successful applicant will be an 'all rounder' who can deliver a range of building compliance issues including asbestos management, structural integrity, fire compliance and building safety.
The successful candidate will need to demonstrate how they meet the criteria below:
A high-level understanding of Acts, Regulations and Codes in relation to Building.
Ability to provide appropriate on-site directions during building audits, inspections and investigations.
Ability to self-manage own work schedule and set priorities.
Well-developed verbal and written communication skills.
Minimum qualification in Building Inspecting Limited.
Why Wellington?
Wellington Shire Council use award-winning technologies to seek and implement innovative improvements across the organisation. We work hard to position ourselves as a leader in local government, continuously improving our diverse range of services for the betterment of our community.
We offer a rewarding culture of innovation, flexibility and continued learning in a collaborative, supportive environment.
Wellington Shire Council is committed to upholding the Child Safe Standards and associated legislative requirements.
Wellington Shire Council is an Equal Opportunity Employer and is proud to encourage applications from people of different backgrounds, abilities, ages, genders and/or sexual orientations and gender identities.
About Wellington:
Wellington Shire is Victoria's third largest municipality. Its 10,924km2 extends from the High Country through the Gippsland Plains to the famous Ninety Mile Beach. Sale is a 2.5 hour drive east of Melbourne and the region boasts excellent sporting, educational, and recreational facilities. Visit http://www.centralgippsland.com.au/ to find out why the Wellington Shire is a great place to live and work.
How to Apply:
Apply now via https://wellington.applynow.net.au/
Location:

VIC - Sale
Work Type:

Full Time
Category:

Analysis & Reporting
Civil works