First listed on: 27 January 2020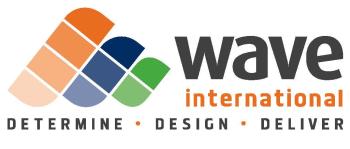 Senior Electrician - Commissioning Project
Wave International is a resource development firm with 20 years of global experience in engineering, project delivery, project and asset management and provides project strategies and solutions across battery minerals, mineral sands, bulk commodities and more.
This Mineral Sands commissioning project is at a critical point of component install and testing, and requires a NSW Certified Electrical Supervisor to join the team. This role can be offered via Adelaide, Sydney, Mildura or within reasonable proximity.
Working within a well resourced, highly skilled project management team with proven results in delivering within-time project outcomes awaits a Senior Electrical Technician with an Instrumentation endorsement.
Position Information & Skill Requirements
Proactive and approachable leadership style, supporting the Lead Commissioning Engineer, Engineers and providing leadership to the Trades and "boots on ground" team
Commitment to an 10/4 roster through to production, with some potential project management support thereafter
Trade qualification, with proven commissioning / mining experience gained from the Mineral Resources sector
Sound database / MS Office Skills to ensure communication between client and commissioning team is clear and concise
Lead by example with respect to safety, ensuring the implemented protocols are respected and followed as per the safety plan & QA requirements
Mineral Processing / Electrical System competencies are essential along with working within multidisciplinary teams to deliver projects safely and on time.
Remuneration will be favorable for a competent, proactive, safe and experienced Senior Instrumentation Electrician.

Please apply online, or for any questions, please direct inquiries to:
Julian Strudwick
Manager - Recruitment & On-boarding
Wave International Pty Ltd
(08) 6204 0706
#DetermineDesignDeliver
*Only candidates eligible to work in Australia will be considered. Respectfully, unsolicited applications from Recruitment Agencies are unable to be considered.
Location:

VIC
NSW
SA
Work Type:

Full Time
Category:

Electrical/Electronics
Mining
Trades