Bill seeks green empowerment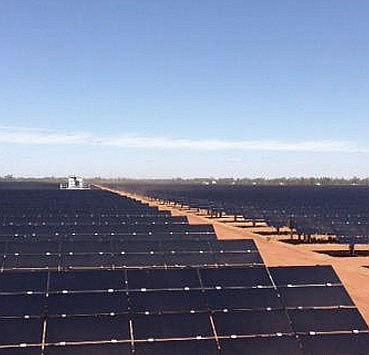 New legislation could see funding for regional communities to develop their own renewable energy projects.
Legislation proposed by independent MP Helen Haines and seconded by crossbench MP Zali Steggall seeks to create the 'Australian Local Power Agency'.
This agency would facilitate direct benefits for regional areas from renewable projects, so that locals can share in profits with larger renewables companies.
Regional Australia is home to many of the nation's renewable energy projects, but local communities often fail to see meaningful economic benefits.
Ms Haines says the relationship needs to change, and wants the new agency to facilitate more local jobs, skills training, and procurement.
"We have two agencies dedicated to accelerating that investment, but no policies in place to make sure that investment translates into economic benefits for regional communities," Ms Haines said.
"Every spin of a wind turbine and every drop of sunlight should be generating income that stays in our communities.
"If we had a system like that in Australia, that would be billions of dollars flowing straight into the pockets of people in regional Australia every year.
"It's a great opportunity for diversification of income into small shires where they've got a low ratepayer base," she said.